Google Photos gets new 'Archive' feature on Android and iOS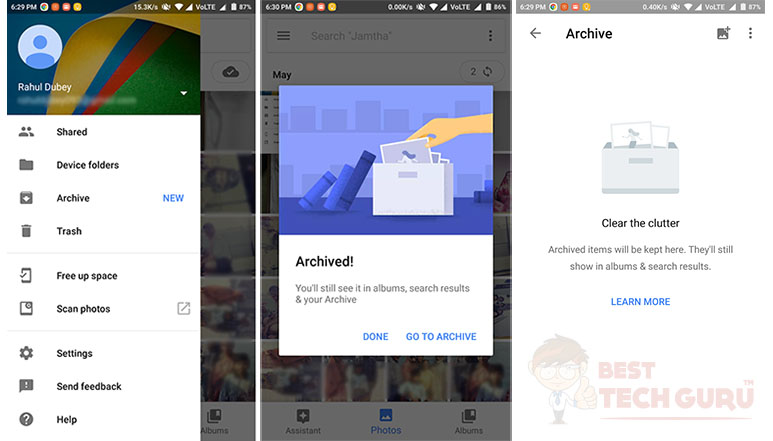 Google Photos has been updated with a basic but a useful feature dubbed as Archive. The Archive feature will basically hide photos from the main feed. The users can now remove the images from main Photos section without deleting them from their library. The Archive option can be seen in the navigation drawer represented by three dots just above Trash.
The Archived photos will remain in the Album and search results but will appear on the Archive page. The view of the Archive page is similar to that of main photos view. To archive a photo the user just needs to select that photo and tap on three dots that appear on top right corner which gives the users an option to Archive that particular photo.
Once the photo is archived, it will go into an another folder making it disappear from the main gallery. The archived photos won't be permanently deleted and can be unarchived anytime by following the same procedure. The users can also archive or unarchive multiple photos at a time.
The new feature can prove to be useful in hiding the less important photos from the main photos tab without deleting and loosing it forever. It will be helpful for the users in organising the photo gallery in a way they desire and also to keep their photo feed clean. The feature also helps in keeping the personal images safe without deleting them. The Archive feature is now rolling out for the Google Photos app on Android and iOS.