Google launches its Daydream View VR headset in India, priced at Rs. 6,499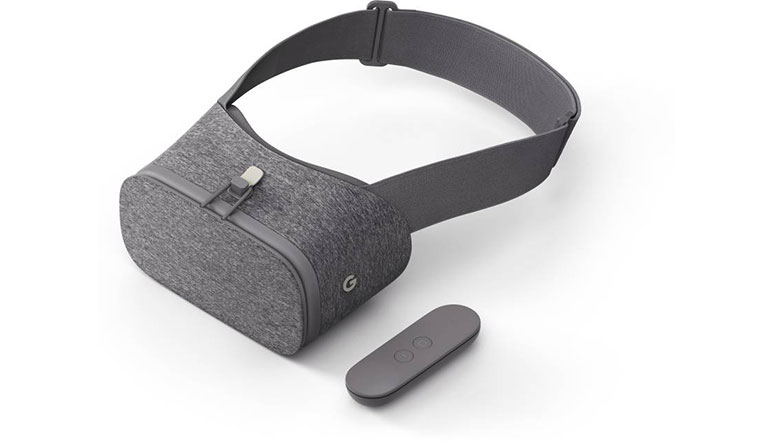 Google has launched its Daydream View VR headset today in India. The headset was first made available in November last year and has now arrived in India. The headset is priced at Rs. 6,499 and is available for sale exclusively via Flipkart.
The Daydream View VR headset also comes bundled with a few purchase offers which include 5 percent off for Axis Bank Buzz Credit Cards and Rs. 300 cash back on payment through PhonePe. Also, first 30 customers buying the headset via Flipkart will also receive Google Chromecast for free, while the first 50 customers will receive a Google Play Store Credit worth Rs. 500.
The Google Daydream headset will work exclusively with Daydream-ready smartphone and it has specific component requirements such as SoCs, sensors and displays. At present, the headset is only compatible with only a few smartphones which include Google Pixel, Pixel XL and Moto Z smartphones. The company has also noted that the Samsung Galaxy S8 and Galaxy S8+ will soon support the Daydream VR headset.
Clay Bavor, Vice President of Virtual Reality and Augmented Reality at Google, said:
"Daydream View promises users a mesmerising experience. Swim with a pod of dolphins, stand at the edge of a volcano and even visit Pluto with Daydream View. Users can teleport from virtually anywhere to pretty much everywhere. Our aim is to make the VR experience mobile so that customers can easily carry it anywhere with them. We at Google are also working with developers, smartphone companies, and content creators to make VR accessible to all."
Talking about the design, the headset is made with soft, breathable fabric and is designed to fit over eye glasses. The phone and headset have an auto-alignment system so users don't have to worry about cables or connectors. The headset also comes with a Daydream controller which allows the users to interact in the virtual world with the help of the user's movement and gestures.
Just like the Oculus powered Samsung Gear VR, the Daydream View VR headset also has a dedicated app called the Daydream app that houses a collection of apps and games for Daydream-ready phones. The headset also supports the YouTube VR app, the Street View app lets you tour over 150 popular real-world places and also the Play Movie that contains some VR-ready movies.