Flipkart acquires eBay India, raises a total $1.4 billion from Microsoft, eBay and Tencent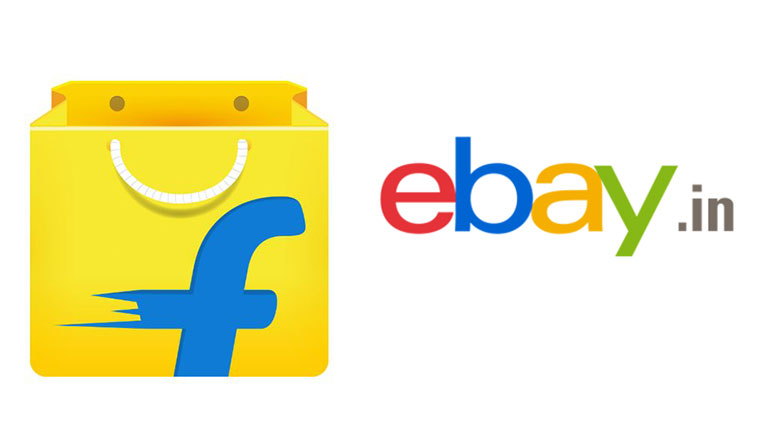 In a big news, Flipkart now officially owns eBay India. The Indian e-commerce giant Flipkart has announced that it has bought eBay India in the largest e-commerce deal in India ever. The company stated that it has raised a massive $1.4 billion from Tencent, Microsoft and eBay which is the largest ever fund raising in India. The talks about this deal have been making rounds since few days until today when it was finally confirmed by the founders of Flipkart.
Commenting on the deal, the Founders of Flipkart, Sachin Bansal and Binny Bansal said:
"We are delighted that Tencent, eBay and Microsoft — all innovation powerhouses — have chosen to partner with us on their India journey. We have chosen these partners based on their long histories of pioneering industries, and the unique expertise and insights each of them bring to Flipkart. This deal reaffirms our resolve to hasten the transformation of commerce in India through technology."
In exchange of equity stake in Flipkart, eBay is making a cash investment and selling its eBay.in business to Flipkart. As a part of the deal, eBay operations in India will now come under Flipkart, however eBay India will perpetuate to work as an independent entity all together. Also, according to a cross-border agreement between Flipkart and eBay, customers of both the companies will have access to each others inventories. This indeed means that customers at Flipkart will have access to a large global inventory of eBay and same goes with eBay customers.
Devin Wenig, President and CEO of eBay Inc. said:
"The combination of eBay's position as a leading global e-commerce company and Flipkart's market stature will allow us to accelerate and maximize the opportunity for both companies in India."
Flipkart has raised about $4.1 billion in 13 funding rounds since January 2009 and is up against US giant Amazon in race to acquire highest share in India's e-commerce market. With founders Sachin Bansal and Binny Bansal stepping away from the core operations, Mr. Kalyan Krishnamurthy is now the CEO of the company. Also, after eBay's country head for India, Latif Nathani quitting post his 10 years of service, Vidmay Naini has been appointed as the new country manager for company's India business.