Facebook finally rolls out support for GIFs as a comment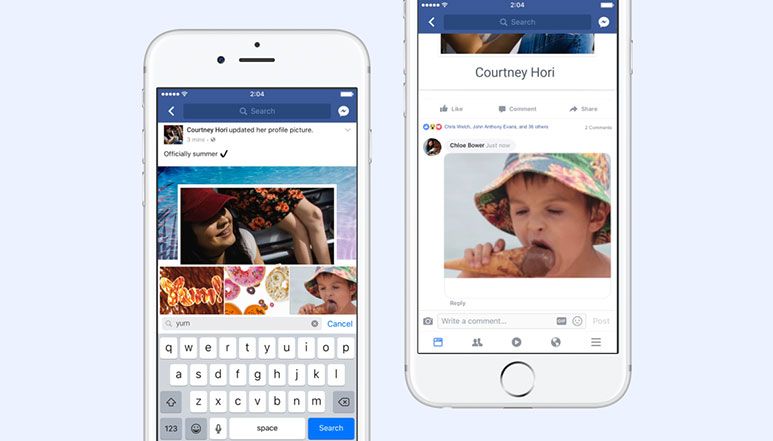 Facebook has finally changed the mainstream way of reply threads by making it lot more animated. After months of testing, the social networking site has now rolled out support for letting the users put GIFs in the comments. Acknowledging the 30th Anniversary of GIF format, Facebook now added a GIF button into the comment section to post GIF as a comment.
The feature was already available on its Messenger App and looking at the popularity Facebook thought of adding it to the main app which was being tested from the past three months. Facebook also announced that almost 13 billion GIFs were sent on Messenger over the past year, with 400 million GIFs sent just on New Year's Day 2017.
The GIF button makes it more easier to search and post GIFs from different services, like Giphy and Tenor, directly in the comments box. The GIF button also shows trending GIFs on the desktop site, somewhat similar to what we have seen in the Messenger. This being said, there are still a few limitations to the service. Although the users can search for GIFs using the feature's built-in search, but adding a specific GIF is a bit more difficult. Users can't upload their own GIFs or post GIFs via a URL like it is done with a normal Facebook post.
Going back in history, Facebook added GIF support two years ago, but until now users had to enter the URL of a GIF hosted somewhere else. The GIF button makes the process a lot easier, especially on mobile. As mentioned earlier, it is currently only available for comments, but Facebook could soon make it available for News Feed posts as it is getting ridiculously popular day by day.