5 Best Headphones under 1000 Rs in India (2017)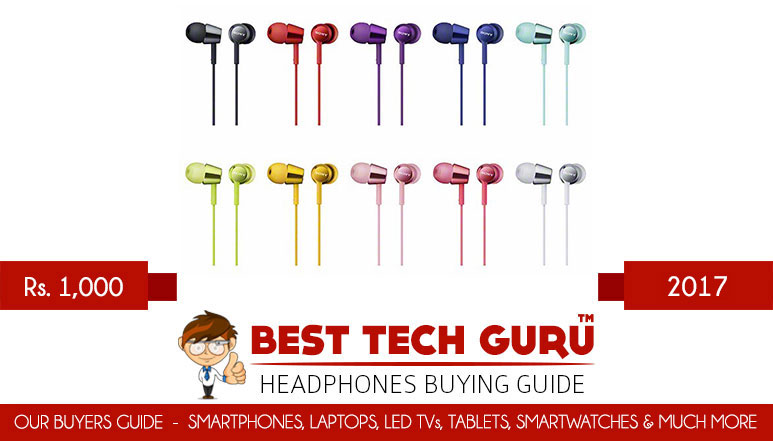 "Music gives a soul to the universe, wings to the mind, flight to the imagination and life to everything."
We all enjoy the company of music doing almost every work, from jogging in the morning to travelling from one place to another or during free time. But it will not be a pleasant experience if you don't have a good set of headphones in your kitty.
Gone are the days when headphones were considered as a bulky gadget to carry. Over the years the headphones companies have improved a lot from bulky designs to lightweight and easy to handle. The Headphone manufacturing companies have not just improved with designs, the headphones now come with several features such as noise cancellations, wired to Bluetooth and NFC enabled.
---
Checkout our lists of Smartphones, LED TVs, Laptops, Tablets and many other gadgets in our Buyer's Guide.
---
Headphones are now available in various styles from over the head, ear bud, ear clip, in-the-ear, over-the-ear, behind the neck, wireless etc. One can choose headphones according to their choice and convenience.
Choosing a headphone from a wide range of headphones available in the market can be a very tedious task as there are numerous companies with more than thousand products. So, to make your job easy, we are here to help you choose your headphones and make your music listening experience better and pleasant.
List of Best Headphones under 1000 Rs:
---
1. Sennheiser CX 180 Street II: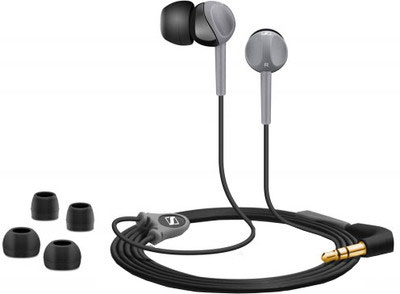 Sennheiser is one of the most popular brands in headphones market, and its CX 180 Street II earphones has made quite a name for itself, it has very good sound quality. The Sennheiser CX 180 is an in-ear headphone that produces sound output of 110 dB/mW with an impedance of 16ohms and frequency range of 20- 20000 Hz and its drivers are bass oriented that produces a pleasant sound to our ears. The in-ear headset comes with 3 ear adapter sizes (S, M, L) for effective noise blocking. It has 1.2m of symmetric cord and 3.5 mm stereo jack. It comes with 2 years of warranty.
---
---
2. Sony MDR-EX150: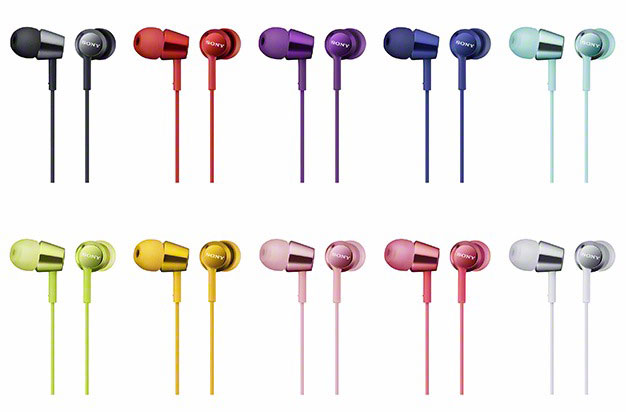 Sony has launched variety of headphones over the years, but if you want its best headphone under 1000 Rs., then its MDR-EX 150 is the best. It has very good bass and good overall sound quality. It has sensitivity of 103dB/mW with an impedance of 16 ohms in frequency range of 5-24000 Hz. Its 9mm of neodymium drivers are built for dynamic sound. It has 1.2 m of cord and 3.5mm of gold-plated stereo jack. It comes with 1 year of warranty and is available in variety of colors.
---
---
3. Audio Technica ATH-CKL 203: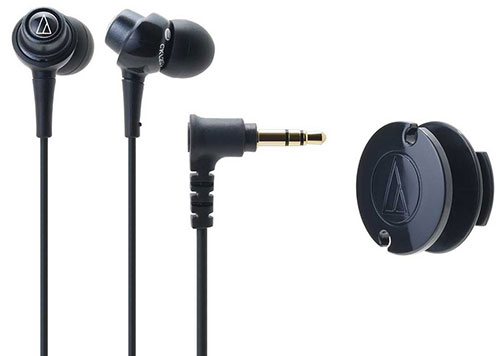 Audio Technica is one brand that comes first in our mind, if we talk about great headphones. The Audio Technica's ATH-CKL 203 is an in-ear type headphone that has maximum output sound of 100 dB/mW. It has frequency response of 20-23000 Hz and impedance of 16 ohms. Their newly designed 8.5 mm drivers made music more powerful. The 3.5mm gold-plated L-shaped stereo jacked headphones comes with four earpieces (extra small, small, medium and large). It has U-type cable that is 1.2m long with cord holder. The Audio Technica ATH-CKL 203 weighs only 3.5g and comes with 1 year of Audio Technica warranty.
---
---
4. Skullcandy S2RFDA-003: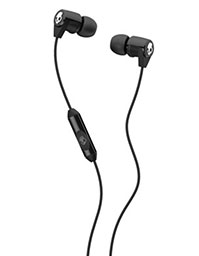 Skullcandy is known for providing great quality of sound to your ear drums and reproduces your music with superior clarity and fidelity. The Skullcandy S2RFDA-003 has a maximum power input of 102 dB/mW with an impedance of 16 ohms and frequency range of 20-2000 Hz. The in-ear headphones have neodymium magnet and a built-in microphone with it so, you can use the headphones for calling as well. It has 3.5 mm of stereo plug and comes with 1 year of manufacturer warranty. If you want an earphone that you can use for calling purpose then this is the best one to go for, otherwise there are better options.
---
---
5. JBL T100A: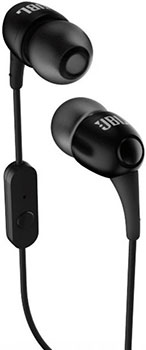 JBL is a well-known brand, famous for brilliant electronic goods like amplifiers, music sets, boomboxes and accessories like headphones, earphones, etc. The JBL T100A wired earphones with mic offers high-quality sound and superior bass. The earphone is lightweight and made from high-quality material. The earplugs are soft rubber and come in a classy black colour. The bud of this earphone is designed such that it slides into the canal of each ear cutting away any sound from the outside. The noise cancelling factors allows clear conversations without any interruptions and you can listen to very clear music. The single button remote makes it easy for starting and stopping music with one single push. It also facilitates the same function during calls allowing the user to attend and end the call. It comes with an inline mic to speak, has a jack diameter of 3.5 mm and a driver size of 8 mm. The JBL T100A wired earphones with mic delivers a clear sound output of 100db/mW. It has a cord length of 110 cm which comes handy for talking while travelling in crowded places like bus, trains, etc. It comes with a 12-month brand warranty.
---
---
Please like and share this list of 5 Best Headphones under 1000 Rs. with your friends and family and help them in choosing their next headphone and like always, feel free to ask your questions. A prompt reply awaits you.