Asus Zenfone 3 with 5.2-inch HD display, 3GB RAM listed on Snapdeal for Rs. 21,999 ahead of its launch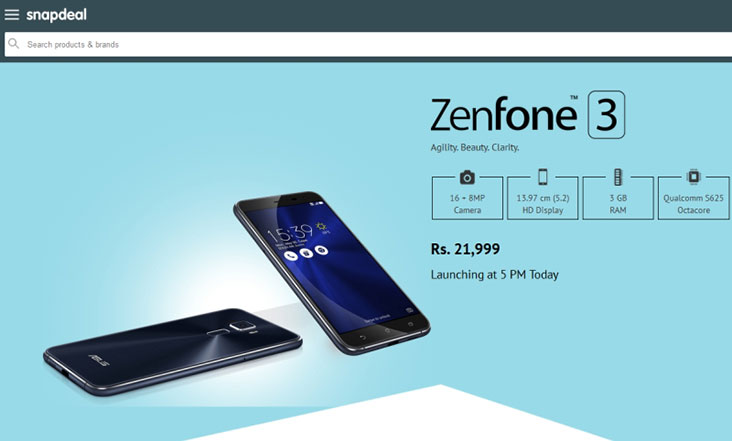 Asus is expected to launch its Zenfone series of smartphones at 4PM in India today, but the listing of the Zenfone 3 smartphone on online shopping website Snapdeal gives almost every detail about the smartphone along with the price.
According to Snapdeal, the Asus Zenfone 3 is priced at Rs. 21,999 and will be launching at 5PM today. Although the shopping website has stated that the Zenfone 3 will feature a 5.2-inch HD display, while the smartphone was launched with a 5.5-inch FHD display in May at Taipei. Also, Snapdeal has listed only 3GB RAM variant, while it was expected to be available in both 3GB and 4GB RAM variant.
Asus had launched the three smartphones from its Zenfone 3 series, namely Zenfone 3, Zenfone 3 Ultra and Zenfone 3 Deluxe a few months ago in  Taipei. However, we will have to see whether the company will launch all the smartphones today or the Zenfone 3 only. Stay tuned!