Asus Zenfone 2 coming to India on 23rd April: Find out what it promises to deliver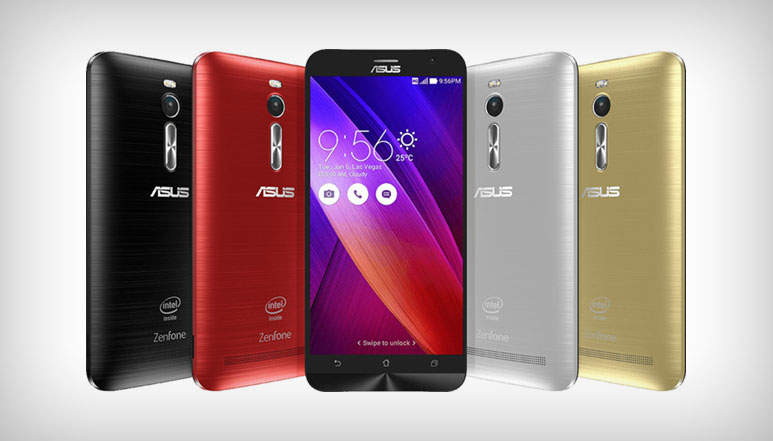 Following its launch in Taiwan and Europe, the Asus Zenfone 2 is coming to India. The company is all set to launch the phone on 23rd April; all the three models (ZE551ML, ZE500ML and ZE500CL) will be available to Indian users as confirmed by the Taiwanese firm.
[blockquote right="pull-right"]After the success of the Asus Zenfone 5, the expectations with the Zenfone 2 are really very high. Well the specifications really promise a lot but it will be interesting to see if it can deliver a balanced user experience with the great specs.[/blockquote]
The most eye-catching feature of the Zenfone 2 is the option for a colossal 4GB RAM of the top model ZE551ML, but make no mistakes, the Zenfone 2 is about to be born into a market of ferocious competition, so can it deliver up to the high expectations?
Fast and Furious, this is exactly what we can say about the Zenfone top model as, when you look at the spec sheet, it's simply amazing what you get for your money. The new Asus Zenfone 2 top model ZE551ML is fitted with a 2.3 GHz quad-core Intel Atom Z3850 processor, a 5.5-inch full HD display, 4GB of RAM and 64 GB of internal storage.
The screen itself looks as good as you'd expect from something packing (1080×1920) pixels into a 5.5-inch screen with Full HD. The Zenfone 2 top model ZE551ML is expected to be released with an option of 4GB or 2GB RAM and there may also be a subversion of the top model which comes with a 5 inches screen, with all the others specs remaining same. In Taiwan, it is priced at TWD 9,990 (approximately Rs. 19,900)
There is a part of Zenfone 2 that goes against the grain; the Zenfone 2 doesn't feel like a premium phone, the plasticky feel of Zenfone 2 may be an issue for many users.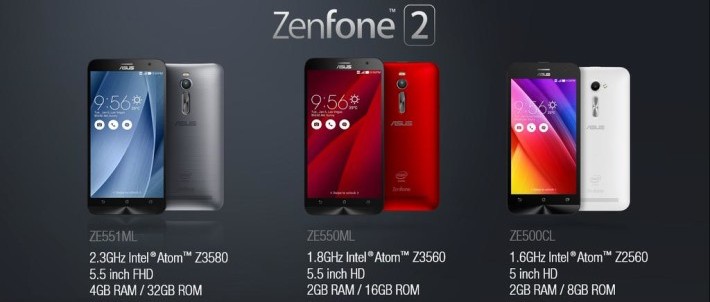 For fewer rupees (approximately Rs. 18,000) you can grab ZE550ML, which sports a 720p 5.5 -inch display, 1.8 GHz Z3560 SoC, 2GB of RAM and 16 GB of internal memory, with the same camera and battery features of top model.
The lower mid-range option (approximately Rs. 14,000) is ZE500CL model, which features a 1.6 GHz Z2560 SoC, a 720p 5-inch display, 2 GB RAM and 8 GB internal storage.
All the handset variants feature a micro SD card slot and Android 5.0 Lollipop out of the box, where software is concerned the Zenfone 2 runs new Zen UI interface.
Quick Specs of Zenfone 2 (ZE551ML):
2.3 GHz quad-core Intel Atom Z3850 processor
5.5 inches FHD screen
4 GB RAM
13 MP Primary and 5 MP Secondary cameras.