Apple TV with new Touch Remote, Siri Integration and new tvOS launched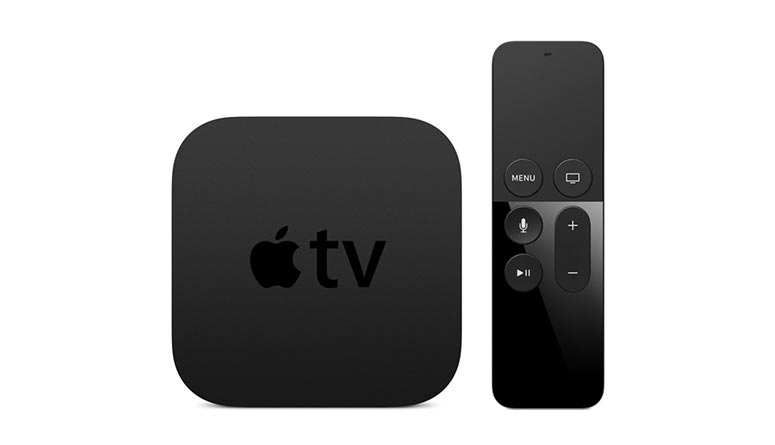 Apple has finally launched the long rumored update to Apple TV at its event in San Francisco. The new Apple TV comes with lots of new features and Siri integration.
The new Apple TV is powered by a 64-bit A8 processor, with 2GB LPDDR3 RAM and available in 32GB/64GB storage variants with connectivity features like Wi-Fi 802.11a/b/g/n/ac + BT 4.0, USB Type-C, HDMI 1.4, IR Receiver. It runs a new version of tvOS based on iOS 9.
Apple's new TV comes with a new remote that has a glass touch surface up top for navigating through its new OS, as well as a dedicated Siri button that you can use to search for stuff to watch on your Apple TV. By pressing the Siri button, you can talk to Siri like you do on your iPhone and Siri will do stuffs like finding movies or series for you, you can ask Siri "Find me some funny TV shows" and your TV will come up with funny TV shows, all with a voice command. You can also ask Siri about weather, etc.
The TV remote features a bunch of buttons including menu, display, Siri, play/pause and volume controls. You can charge the remote using a Lightning cable, and Apple says that it will last for at least 3 months on a single charge with typical use. The remote connects to the TV using Bluetooth 4.0 as well as IR, and it includes both an accelerometer as well as a gyroscope.
The new Apple TV comes with lots of new bundled apps and new games specially designed for the new TV. You can use the Touch remote of the new Apple TV to play games seamlessly.
The new Apple TV will launch in late October and will be available in 100 countries by the end of 2015. Pricing will be set at $149 for 32GB of storage or 64GB for $199.