iPhone 8 to come with in-display fingerprint sensor; rumoured to launch on 17 September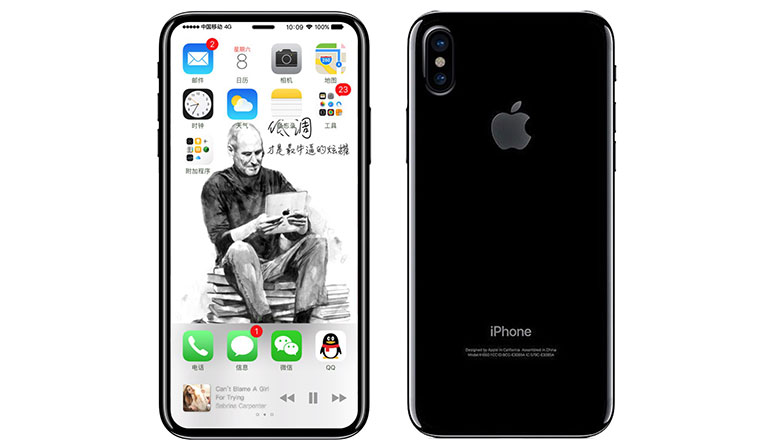 There's almost a new rumour everyday regarding the upcoming iPhone 8 from Apple. The smartphone has been in talks even before it was designed.  There were all sorts of rumours and speculation regarding the design and features of the iPhone 8. One of those was the placement of fingerprint sensor within the display to incorporate end-to-end bezel-less design. However there were again rumours which claimed that Apple is having problems to bring their fore-sight plan to reality.
Now, according to a recent leak, Apple might just have solved the issue that was coming in way to embed the fingerprint sensor within the display of iPhone 8. As per a report in Chinese-language Economic Daily News (EDN) spotted by MacRumours, Apple has overcome this hurdle, and found a solution to successfully embed the Touch ID into the display of iPhone 8.
The reports states that, the sources from Apple's supplier, Taiwan Semiconductor Manufacturing Company (TSMC), confirmed the development at a technology convention held in Taipei. Apart from the fingerprint sensor, the sources also claimed that the new iPhones will come with "invisible infrared image sensors as well, to enhance the functionality of the high-pixel camera" and to enable augmented reality functions.
Added to this there is all together an another report which indicated that the iPhone 8 May be unveiled on 17th May. As per the report, an alleged official note sent to Apple staff mentions blackout dates from September 17 to November 4 and it is highly likely that the iPhone 8 keynote will be held between those dates.
Tipster Benjamin Geskin shared an email sent by Apple to AppleCare Advisors and Leaders indicating Black Out Days from September 17 to November 4. He also posted a memo which reads, "As you know, there are new product announcements and launches in September". Twitter user Benjamin Geskin previously has shared a lot regarding the upcoming iPhone 8 and has always been providing important leaks and insides related the smartphone.
Recently a video showing iPhone 8 case surfaced online giving away more design details of the smartphone. The video was leaked by Mac Otakara which shows an alleged iPhone 8 case alongside the current generation iPhone 7 and iPhone 7 Plus. The case is said to listed on Alibaba by the name iPhone 8 case.
From the case it appears that iPhone bears a slightly taller and wider design as compared to iPhone 7 but is smaller than iPhone 7 Plus.