Apple iPhone 7 – Leaks and Rumors round up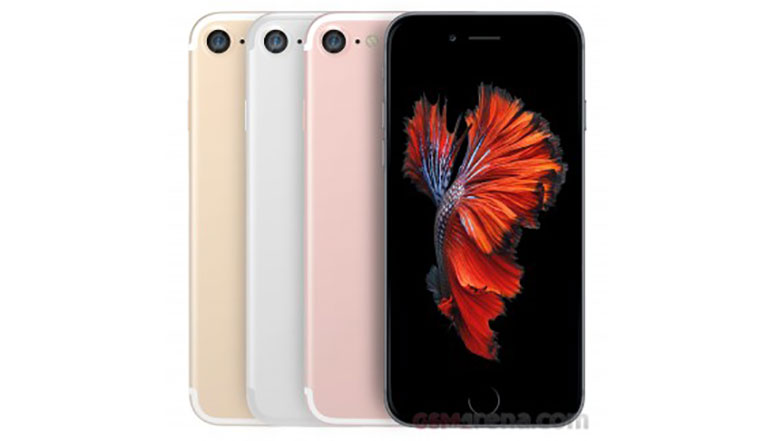 September is near, and like every year Apple is expected to launch a new iPhone. However, the leaks and rumors for the next iPhone have started way before. So here we have gathered all the information we have till now on the iPhone 7.
The Apple iPhone 7 is said to be launched in three variants this year namely, iPhone 7, iPhone 7 Plus and iPhone 7 Pro. The iPhone 7 Pro is said to be top end variant which may feature the dual rear camera, while the other two are expected to sport single rear camera. Some rumors also suggest that Apple may skip the 3.5mm jack for the iPhone 7, and will rely on the lightning connector and Bluetooth wireless headphones for audio output. It will most probably come with Force Touch display. Also, iPhone 7 will be launched in three storage variants – 32GB, 128GB, and 256GB and the 16 GB variant is expected to be ditched.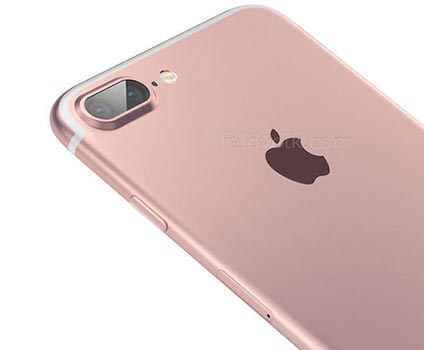 As for the design of the iPhone 7, we have some alleged press renders of the iPhone 7. The images show that the iPhone 7 has two speaker grilles at the bottom like we last saw in iPhone 5S, and two grilles at the top. It is expected to be thinner than its predecessor, and some rumor tell that the iPhone 7 would be 6.1mm thick. A recent leak of iPhone 7 Pro suggests that the physical Home button and Touch ID would be missing on the smartphone, however, the button and Touch ID sensor will be integrated into the display itself.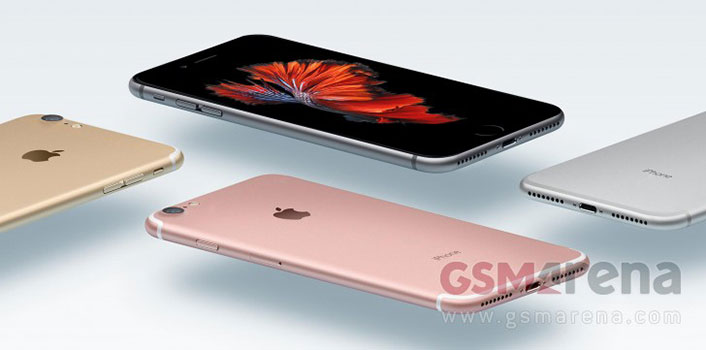 Although nothing else has been revealed about the smartphone yet, but a Chinese company has hinted the prices of the iPhone 7. As per the website, the iPhone 7 32 GB variant is priced at CNY 5288 (approx. Rs. 52,980), while the 64GB variant may cost CNY 6088 (approx. Rs. 60,999), and the 256GB version at CNY 7088 (approx. Rs. 71,018). On the other hand, the iPhone 7 Plus is expected to be priced at CNY 6088 (approx. Rs. 60,999) for 32 GB variant, whereas the 128GB and 256GB versions, may be priced at CNY 6888 (approx. Rs. 69,000), CNY 7888 (approx. Rs. 79,000) respectively.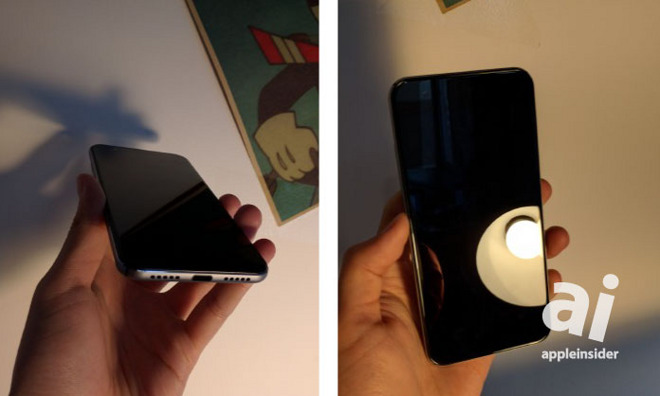 Moving on to the highest variant of the iPhone 7, the iPhone 7 Pro, is rumoured to be priced at CNY 7088 (approx. Rs. 71,018) for the 32GB variant, followed by the 128GB variant for CNY 7888 (approx. Rs. 79,000), and the 256GB variant may cost CNY 8882 (approx. Rs. 89,000).
Nevertheless, Apple has always managed to keep the specifications of iPhones secret until the launch event. So we will have to wait till the official announcement by the company for the specific details of the iPhone 7.