Apple iPhone 5SE unboxed image leaked; Real or Fake?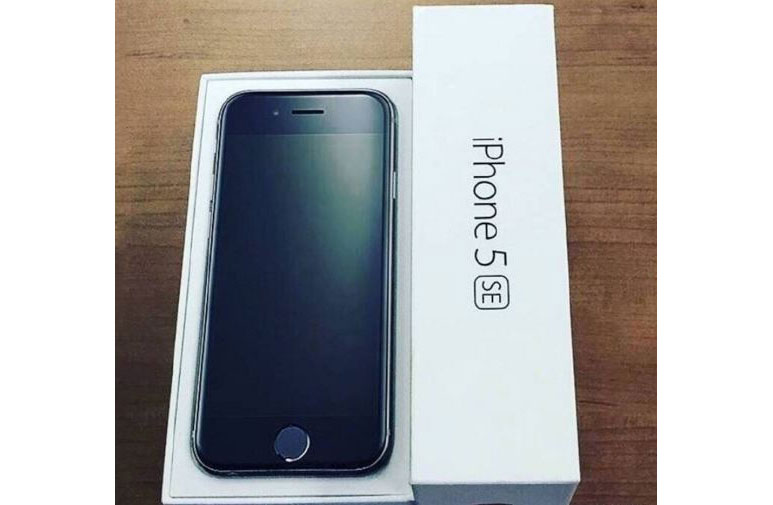 It is almost confirm that Apple will launch its 4-inch smartphone, Apple iPhone 5SE on March 21. Still, its rumor mill doesn't seem to slow down as there are leaks and rumors of this device everyday.
Recently, a new alleged image of the iPhone 5SE have surfaced on the internet, claiming it to be the original unpacked box of upcoming smartphone. The image doesn't reveal much, except the front panel of the phone and cardboard box with iPhone 5SE written on it in typical Apple font. From the image we can see the power button is mounted on the right side of phone, rather than the top side of it.
However, a recent rumor also suggested that the '5' will be dropped from earlier rumored iPhone 5SE and will be named as iPhone SE only. Based on it and the reports about the design of the phone, there are great chances that this image is fake. Some other fellow tech websites have also questioned about its authenticity. So now only time will tell whether this image is legit or not.
Apple is also expected to launch 9.7 inch iPad Pro, Apple Watch models and its accessories on March 21.