Android 4.3 Jelly Beans Launched Officially, New Features in Details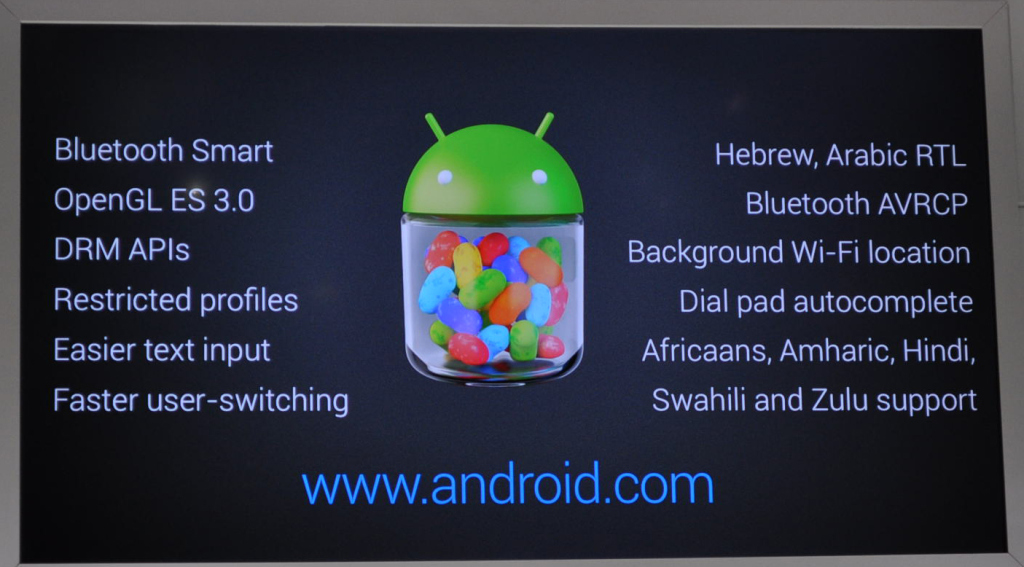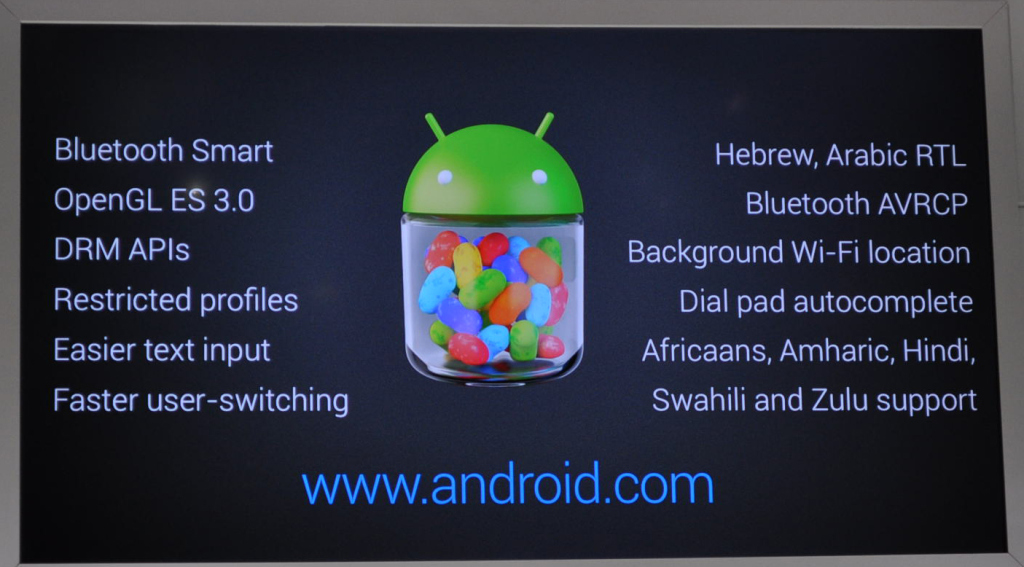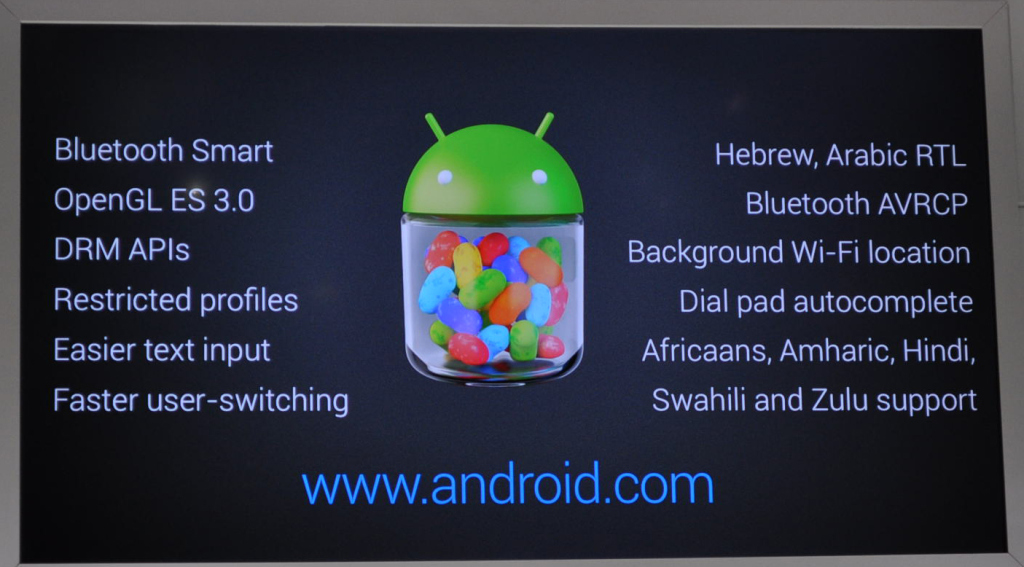 Read what happened before the official launch
A
ndroid 4.3 has been leaked before its expected official announcement at a press conference by Google in the next week. So let's check out all the happenings going under the arrival of Android 4.3.
There were rumors from the past half year about the arrival of the next version of android. Some said it will be Key Lime Pie 5.0, some said it could be next version of Jelly Beans.
This dust seems to be setting up now; thanks to the leeks of Android 4.3 on 2 devices Nexus 4 & Samsung Galaxy S4. Though its not official but, it is quite clear that Google wants to continue with Jelly Beans for some more time now. The main reason behind this is, Jelly Beans only a few days ago has surpassed Gingerbread 2.3 as the most widely used version of Android. Google wants to reduce this imbalance of devices running on different versions of Android.
G
oogle has officially launched Android 4.3 which was much anticipated as, it was already in the news because of few leaks of Android 4.3 running on 2-3 devices. This new version is not "Key Lime Pie" it is an improvement to Jelly Beans 4.2. And, from this it is clear that Google wants to take a longer run on Jelly Beans and want most of the Android devices running on the same Android Version so, it will be much easier for the developers to develop apps for same platform. As of now, developers have to make an app for all the versions of Android, mostly for Froyo, Gingerbread, ICS & Jelly Beans.
Now, let's talk about the features included in Android 4.3. There are no major changes in the User Interface of Android 4.3, it feels pretty same ass Jelly Beans 4.2 . And the changes made are not highly visible; you have to dig out deeper to understand these changes. Let's take a look.
Whats new in Android 4.3?
Here is the list of all the new features that have been included in the latest Android 4.3;
Multi-User Restricted Profiles
Improved touch response
New Wifi location Loaction settings
Bluetooth LE 4.0
OpenGL ES 3.0
New Dialler Autocomplete
New Camera App
Notifications History Menu
Now, let's understand each of these feature individually.
Multi-User Restricted Profiles:
Google introduced Multi-User profile in Android 4.2 but, now in android 4.3, it has added the feature to restrict the access for other profiles to services and apps. To understand it better, you can assume it like parental control service.
Improved touch response:
The most improved feature is the touch sensitivity. The touch sensitivity has been enhanced in Android 4.3 to a next level.
New Wifi location Loaction settings:
The new WiFi location settings let you keep your WiFi's based location service always on; even if your WiFi is turned off, apps like Google maps can use WiFi for gathering location. This will enhance GPS also.
Bluetooth LE 4.0:
Google named it as Smart Bluetooth. Bluetooth LE (Low Energy), has been included in Android 4.3. The bluetooth has been improved to Bluet0oth version 4.0
OpenGL ES 3.0:
The OpenGL 3.0 graphics standard has been included for better 3D rendering for visual effects in apps and games.
New Dialler & Camera App:
There is a new dialler and camera app. In the dialer app, there is one new feature added and it is, "autocompletion" while you type.  Though there are not major changes but there are some significant improvements in both the apps.
Notifications History Menu:
The Notification history menu is added to keep the history of all the notifications and the apps associated with them.
Screenshots:
Image credit: Android Central
Let's Start Discussion:
These are full features and information about Android 4.3. Now, let's discuss which more features you feel should have been added to Android 4.3? What do you feel is missing in Android 4.3?
Comment below to give your valuable feedback. Share this post if you like it. Stay tuned for more updates on Android 4.3.