Airtel's 'Fastest mobile network' ad found to be misleading; Modify appropriately or withdraw: ASCI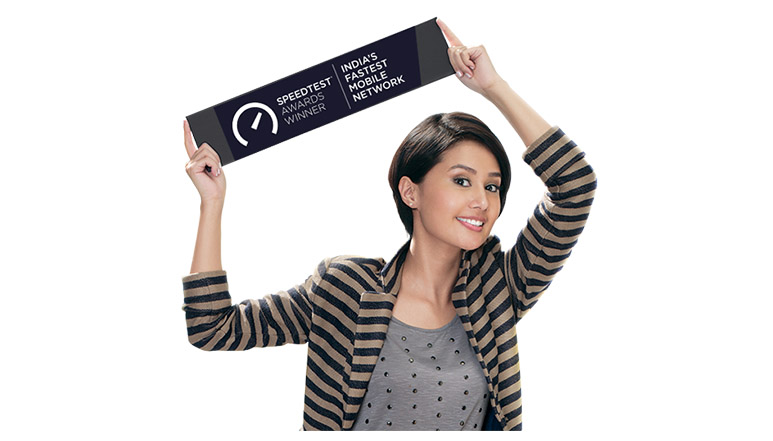 The Airtel advertisement which claims that it is the 'Fastest mobile network' in India is in trouble as Advertising Standard Council of India (ASCI) has ordered to modify it appropriately or withdraw it completely. Airtel, a few days ago started running a TVC (Television Commercial) which claims that the World's biggest internet speed testing service Ookla has declared Airtel as the "Fastest mobile network' in India. After this, Reliance Jio approached the advertisement industry watch dog complaining that the ad by Airtel is misleading in certain ways.
After almost a week's tussle, ASCI has asked Bharti Airtel to "modify appropriately or withdraw" the ad by 11th April. As per ASCI, the complain against Airtel was considered by Fast Track Complains Committee (FTCC) at a meeting held on 29th March which concluded in the favour of Reliance Jio.
"FTCC noted that the claim by the advertiser is not specific to 4G technology, whereas the TVC has visuals with reference to 4G. The speed comparison visual also has a reference to 4G in the notification bar and shows poor signal strength for the other service provider. FTCC considered this representation to be misleading by ambiguity and implication."
– ASCI
"We have advised the advertiser to modify appropriately or to withdraw the said TVC (television commercial) and the website advertisement by 11 April 2017."
– Shweta Purandare, General Secretary, ASCI
Airtel, showing its strong dis-agreement to the decision given by ASCI said:
"Our campaign is based on findings by Ookla, the globally recognized leader in mobile speed tests and also a benchmark for reputed global operators. We have shared all supporting facts with ASCI and strongly believe our campaign is compliant with all guidelines. We will be happy to provide more details, if required, and hope ASCI will reconsider its decision."
Airtel added that it is going to file an appeal considering the guidelines. Ookla, on other hand is firm on its declaration and says it is standing by its reward.
"The award designation was validated using the IP methodology described for all speed test results during the past six months of 2016 (Q3 and Q4). When analysing the data for all of 2016, Airtel was still the clear leader. When analysing data for 2017 to date, Airtel is still the clear leader. It is worth noting that after correcting for the Android limitation, Airtel's lead over Jio increases for all aforementioned date ranges"
– Ookla, commenting on the scenario