Airtel Internet TV, India's first hybrid DTH service powered by Android TV launched; comes with YouTube, Netflix & more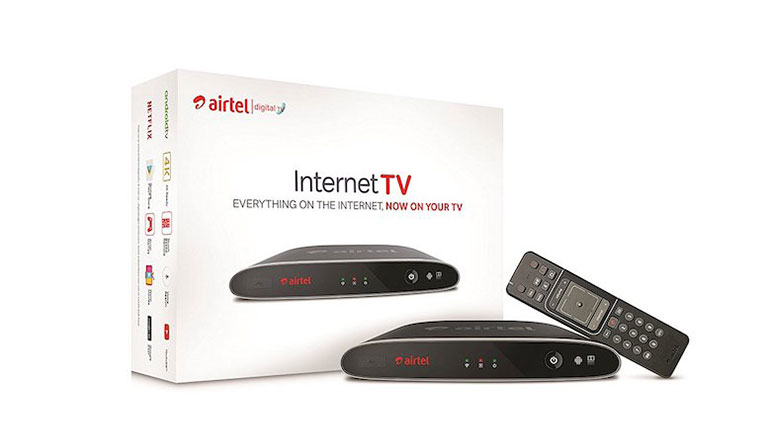 Airtel has launched its Internet TV, which is the first hybrid set-top-box that comes with Android TV in India. The Airtel Internet TV is capable of streaming online content as well as regular satellite channels along with access to different apps and games from the Google play store. The set-top-box provides support for 4k content and comes pre-loaded with services such as Netflix, YouTube, Google Play Music, Google Play Games, Airtel Movies, etc.
The Airtel Internet TV is priced at Rs. 4,999 and is exclusively available on Amazon.in from today, it will be soon available in offline stores as well. The set-top-box comes with 3 months free Digital TV subscription, however there is also an introductory offer which provides you with the set-top-box and 12 months Digital TV subscription at Rs. 7,999.
The Airtel Internet TV comes bundled with Bluetooth based remote with Google Voice Search, which essentially means that users will be able to operate the set-top-box with the help of voice commands. Also, the device comes with built in chromecast support which helps users to play or mirror the content from their smartphone or tablets directly on the TV screen. The set-top-box also allows users to pause and rewind any live content and also record it in an USB flash drive. There is an inbuilt Wi-Fi feature which will connect to any internet hotspot or home network if required. There is also a provision for connecting Bluetooth headsets, keyboards and controllers.
The Airtel Internet TV set-top-box requires broadband internet or a 4G hotspot connection with a recommended speed of at least 4 Mbps for a glitch free online experience. A regular Airtel Digital TV dish antenna will also be part of the installation. Current Airtel Digital TV customers can also upgrade their existing set-top-boxes to 'Internet TV' at Rs. 3,999 with 1 month of free services.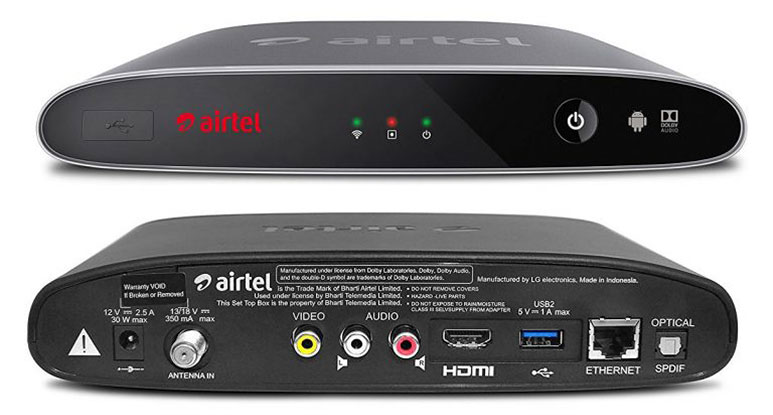 Commenting on the launch, Sunil Taldar, CEO & Director – DTH, Bharti Airtel said:
"Growing broadband penetration is driving the popularity of online content, particularly in urban homes, and with Airtel 'Internet TV' we are bringing world-class content from the web and much more to the TV screen. This latest innovation has been designed keeping in mind the needs of Indian homes and it bridges the gap between online and offline worlds to enable an end to end entertainment experience with the convenience of a single device. We will continue to add exciting content platforms to Airtel 'Internet TV' and invite customers to experience this innovative offering."
Airtel has also mentioned about its broadband plans, for which the users can register under 'MYHOME' on MyAirtel app and get an added 25 GB data without any extra cost. However, this offer is only for the customers with rental above Rs. 999 and for those with rental below Rs. 999 there will be 10 GB free data allotment. Coming back towards the DTH service, Airtel mentions that after the free preview period, SD channels will be available for Rs. 500 per month where as the inclusion of HD channels will require users to pay Rs. 700 per month.