Acer launches Predator series gaming Laptops, Desktops, Monitors and Projectors in India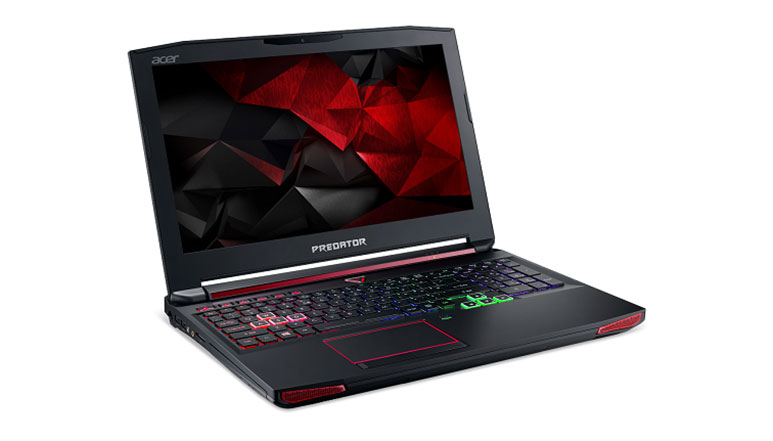 Acer has finally launched the gaming laptops from its Predator series, dubbed as Acer Predator 15 and Predator 17 in India, yesterday. Along with them, the Chinese company also launched couple of desktops, projectors and monitors.
Firstly, we have the Acer Predator 15 and Predator 17 notebooks, which have a 15.6-inch 4K display and a 17.3-inch Full HD display respectively. Both of them are powered by 6th generation Intel i7 processors and NVIDIA GeForce GTX 980M graphics. They also have 16 GB RAM (expandable up to 64 GB) and 128 GB PCIe Solid State Drive (SSD) with optional second 1 TB 2.5-inch SSD that works on 5400 RPM. The new Predator 15 and Predator 17 laptops run on Windows 10 Home.
The Predator 17 comes with SoundPound technology and has four speakers and two woofers, while the Predator 15 has two speakers and one woofer. Both of them also feature Killer DoubleShot Pro technology that allows users to use Ethernet and WiFi connections together for high-speed online gaming experience, and also have dust protection fans made of aluminum, as well as CoolBoost technology, to prevent the machine from heating.
The Acer Predator 15 and Predator 17 come with gaming mouse and headphones, and are available from Rs. 1,79,000.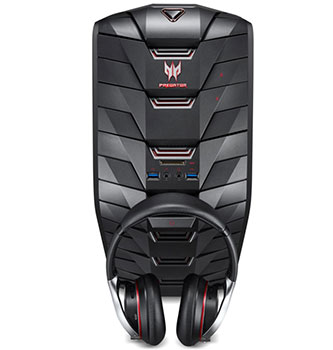 Acer also launched the Predator G6 and G3 desktops powered by 6th Generation Intel Core i7-6700K processors, Windows 10 operating system, and up to 64GB DDR4 dual-channel memory. The desktops run on NVIDIA's GeForce GTX 980 with ultra high-definition 4K display capabilities matched with Predator's curved Z35 monitor with G-SYNC technology for stutter-proof gaming. The desktop PCs will be available in India from May with prices starting at Rs. 1,20,000.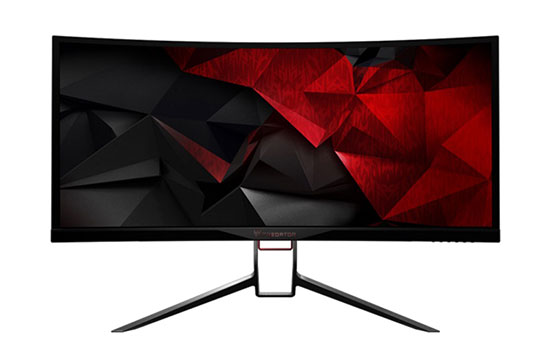 Moving on to another hardware, the company has also launched Z35 and X34 gaming monitors. The Z35 is a 35-inch curved ultra-widescreen G-sync display with VA panel. It has a 144Hz refresh rate that can be raised to 200Hz for optimized gaming. It is fitted with 9-watt stereo speakers with Dolby HD audio and has a 4-port USB 3.0 hub. On the other hand, the X34 21:9 ultra-wide curved monitor with NVIDIA G-SYNC technology features IPS display panel with a 178-degree viewing angle giving a wider filed of view and increased perceived area of peripheral vision. The Acer Predator range of monitors starts from Rs. 39,000 and goes up to Rs. 1,10,000.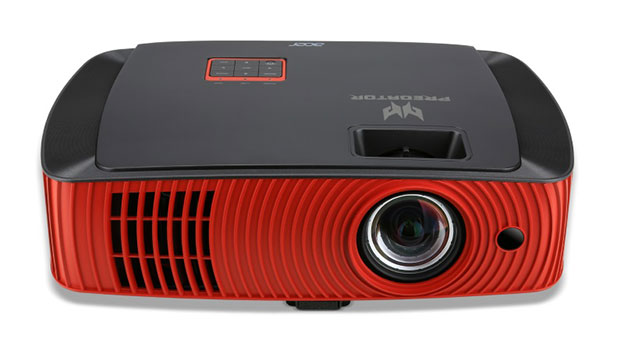 Lastly, we have the Predator Z650 projector that supports 1080p full HD projection with 20,000:1 contrast ratio, and comes integrated with short-throw technology allowing users to project a 100-inch image from just 1.5 meters. The Acer Predator Z650 projector is available in India for Rs. 1,29,000.
The Acer Predator series will be competing with the likes of Dell Alienware and Asus ROG series (which was also launched yesterday).