3 Best Mobile Insurance Companies in India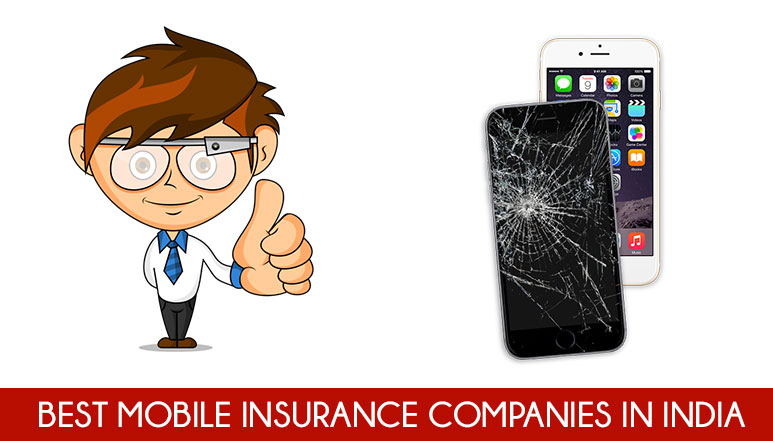 Now-a-days smartphones and other electronic gadgets have become the most important part of our day-to-day life. The evolution of mobile phone industry has gone so far, that made smartphones so common that every other person is now carrying a smartphone. They are available from Rs. 2,000 – Rs. 1,00,000. Consumers today don't think about the price of smartphone or any other gadget, they just buy whatever they feel is good for them, even if it costs their one month salary. And protecting such costly phones from accidental or water/fluid damage is a task. Even if we succeed in that, we can not protect it from theft or burglary.
So, how to protect your smartphones from all these damages? One way, "Insurance". Yes getting insurance to your phone is a smart way to protect it. The smartphone or gadget insurance is provided by an insurance company to cover up the incidents like theft/loss/damage etc. to compensate the cost of the smartphone in accordance with certain terms and conditions. For example theft of a mobile from an unattended vehicle is not covered under mobile insurance or loss of phone due to personal negligence is also excluded. However, terms and conditions of insurance differ from company to company.
So let's take a look at the 3 best mobile insurance companies in India.
1. Times Global Insurance: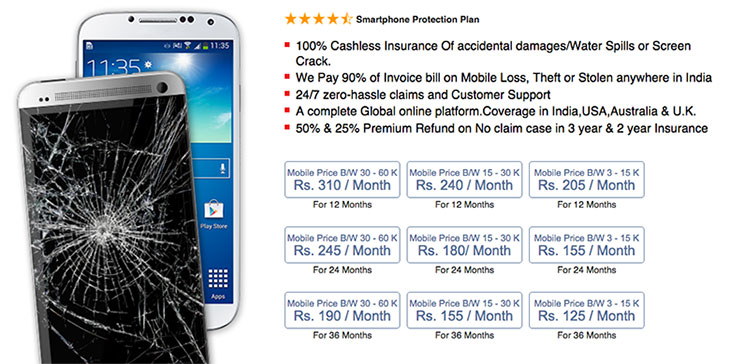 Times Global Insurance company may not be known to many, but in our research, we found that this company is the most reputed in gadget insurance sector. The Delhi-based insurance company provides insurance not only for smartphones, but also for Tablets, Laptops, TV and other electrical appliances. The Times Global Insurance provides 100% Cashless Insurance of accidental damages/water spills or screen cracks. They also pay 90% of your smartphone bills in case of lost/theft/stolen anywhere in India. The company claims to provide 24*7 customer support and zero-hassle claims. And if you didn't claim for any case, they might also refund your 50% and 25% premium amount in 3 year and 2 year plan respectively. The company has dedicated plans for iPhones and 3 different plans for other smartphones. For example, if the price of your smartphone is between Rs 3000 to Rs 15000, then you can choose a Rs. 2460/year plan and so on.
Get full pricing details here: http://www.mymobileinsurance.com/
---
2. Syska Gadget Secure: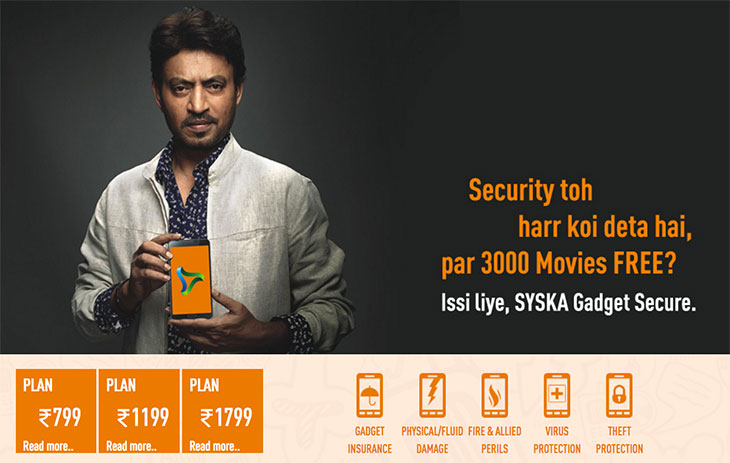 Syska Gadget Secure is the most renowned smartphone insurance company in this list. The subsidiary company of Syska LED has aggressively marketed itself to be the most famous gadget insurance company. The Syska Gadget Secure provides insurance for smartphones, Tablets and LED TV. For smartphones and tablets, the company has introduced 5 different plans. The plans start from Rs 799 for devices that are priced between Rs. 4,000 – Rs. 10,000 and goes up to Rs 2,999 for devices that are priced between Rs. 30,000 – Rs. 1,20,000. They allow insurance claims for theft/ loss/ damages. Apart from that, Syska Gadget Insurance also provides some add-on applications like Pocket Money, Syska Total Security, Hungama-Free Songs & Videos, Magzter – News and Magazines, etc.
You can view all the plans from Syska Gadget Secure here: http://www.syskagadgetsecure.com/
---
3. Quick Heal Gadget Insurance: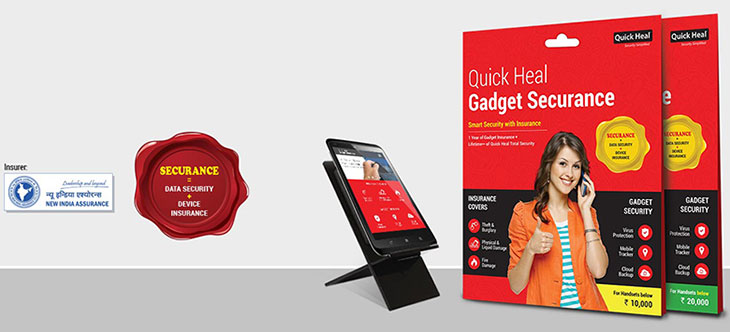 Quick Heal Gadget Insurance incorporated with New India Assurance Company provides insurance for Android smartphones only. The Quick Heal Gadget Insurance covers smartphones from theft/burglary, physical, liquid and fire damage. Apart from that, it also provides additional security such as Virus protection, mobile tracker, intruder detection and Cloud backup. The insurance plans vary from Rs. 599 to Rs. 2,499 depending upon the price of a device. The plans here offer claims to reimbursed with the amount assured in your insurance plans.
You can view all the plans and other details of Quick Heal Gadget Insurance here: http://www.quickhealgadgetsecurance.co.in/
---
Important:
There are also other mobile insurance companies like Appsdaily insurance, National Insurance Company, Oriental insurance company, Warrantyasia.net, and Gadgetcops.com but, the 3 listed above are a little better than them.
Also, in recent times, mobile phone companies are also introducing their own insurance cover program. Apple has launched Apple Care+, Samsung has launched Samsung Protection Plus for some of its phones (US only).
Recently, Xiaomi has also announced its insurance cover program in India, called 'Mi Protect'. It covers accidental damages including water damage, drops, extrusion or collision. The one year insurance cover program costs Rs. 275 for Redmi 2 and Redmi 2 prime, while the other plan which costs Rs. 499 is applicable on Mi 4i 16GB, Mi 4 16GB and Mi Pad.
---
Disclaimer:
Every company has different terms and conditions for claims in case of loss/damage of smartphones. Please read it carefully yourself before choosing any insurance provider or insurance cover program for your gadget.